When you have to search for a salon near you, where do you search? Google, right? Google includes locations of various businesses on its maps and a business listed on Google automatically becomes credible in our eyes. This is exactly what "Google My Business" or GMB is used for. As per BrightLocal Research, between 2017-2018  direct searches grew by 38% while website clicks from GMB listing grew by 29%
Imagine a client searches for law firms near them and the name of your law firm pops on the map! This is the best and easiest way of letting your clients know that you are just a click away.
Many lawyers and law firms do not know that their greatest market is at their doorstep: in their locality. It is important for a law firm to increase its visibility among the local population, before it targets a wider audience. GMB helps you stand out and brings you on the map, literally!
However, not all businesses are visible in the top 3 or 7 search results on GMB. In order to enable your consumers to find you at the first click, you need to improve your SEO strategies. You can find tips on how to improve your SEO rankings by going through our Law Firm SEO Marketing Guide. 
So what exactly Google My Business is?
As the name suggests "Google My Business" is a platform that allows you to create your firm's listing on Google by creating your free "Google My Business Account".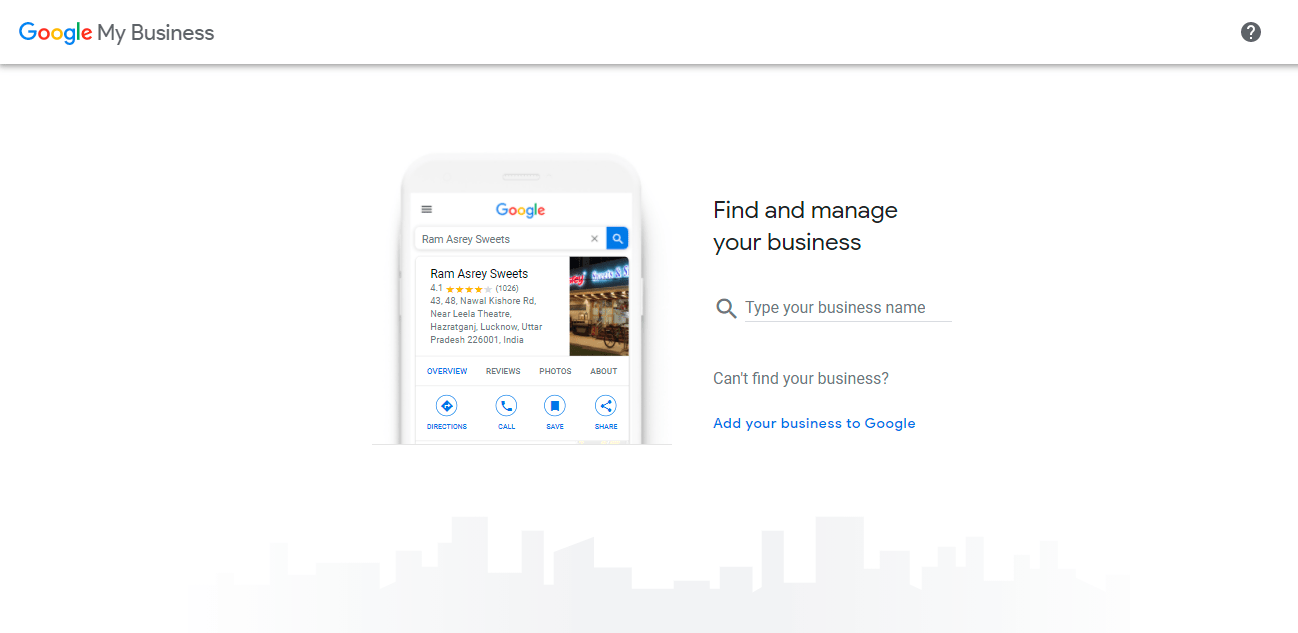 More than just listing on Google your firm gets visibility and lets you connect with your potential client with ease through Google Search and Google maps.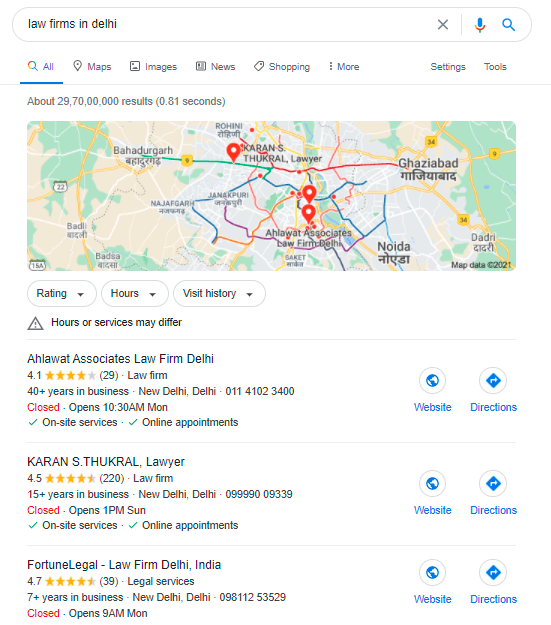 What are the Benefits of Listing on GMB?
So a Google My Business(GMB) account provides your law firm with an opportunity to showcase itself and that too for free! Some of the benefits of listing on GMB are:
Manage your law firm appearance and interact with your potential clients

Provide crucial information and details like your firm's business hour, phone numbers, official mailing address, website etc.

It helps your law firm to appear on the google map which makes it easy for potential clients to locate your office

It also helps your business to appear in the "near me" local searches which are made on google maps.

Promote your updated and new services with much more ease and appearance

You can add photos of your office followed by reviews which definitely build your reputation and authority in the eyes of your potential clients.
Are Google My Business Listings Free or Paid?
Free! Yes, you heard it correct. Nothing can beat a free resource, right? Especially when you are just starting up and do not have sufficient funds to devote for marketing.  All you need to do is just create a business profile of your law firm and sign-up. Google My Business allows you to create and manage your listing, update your business profile with information, links and photographs. You can even access and update your listing using Google My Business mobile app for Android and iOS devices.
Get Started With Your Google My Business Account Set Up
The process of creating your firm's free Google My Business account is super simple. You need to keep the following pointers in mind, before you get started:
Create your Google My Business account and feed in all information regarding your firm which is relevant for your potential clients 

You can check whether your business is listed or not with ease

here

.

In case your firm name is already listed you need to claim the ownership of it from the profile owner and after the access you can optimize it.

Here is what Google explains: check it out!

How to Create Your GMB Account: A Step-By-Step Guide
Step 1: Signing-in to Google My Business
The first step is to create your business profile or account in Google My Business for this purpose you can use your law firm's business email domain. You can also sign-in with your Google account or create a  new email ID.  if you are already signed-in you can skip this step.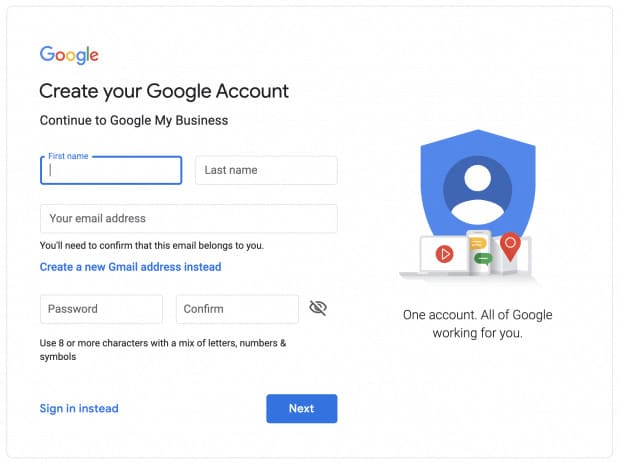 Step 2:  Adding Your Law Firm Name
The next step is all about setting up your firm name but before that, you can check whether your business name is listed or not. If listed you need to claim the ownership if it is not listed you can add it here. This process is important because it is the primary step towards your business listing. Here we have to make sure that the firm's actual name should be provided without any use of keywords along with correct capitalization in the name.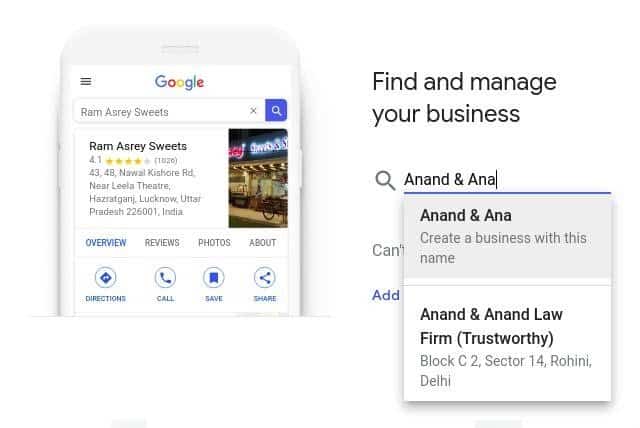 After properly filling in your firm's name details, using the drop-down menu categorize your business as "legal" below is the image of how it will appear on your screen: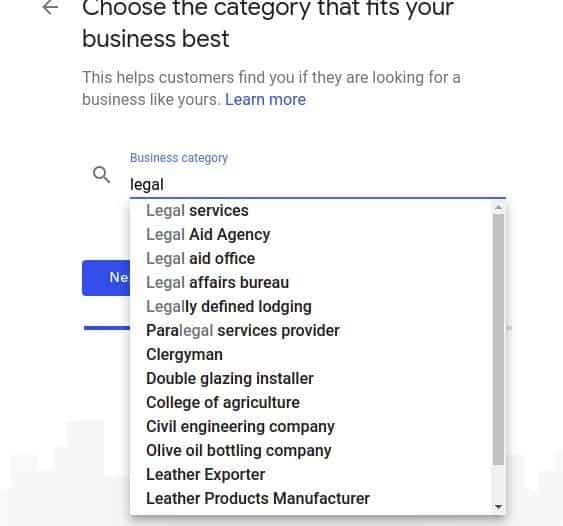 Step 3: Entering Your Location
The next step is to add the location of your office so that when a client does his/her search they can easily reach your office.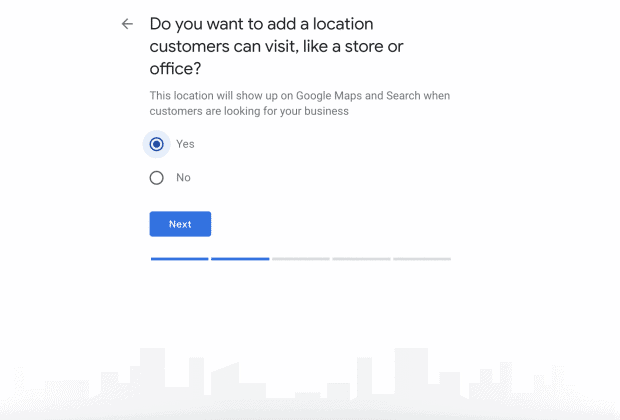 Step 4: Filling-in Your Contact Information
It is important to enter your law firm's official phone number and website address so that your potential client can find you easily. It is suggested to also include social media pages of your law firm if your website is in the building process.
Step 5: Finishing and Managing Your listing
This is the last step as to setting up your law firm's listing on Google My business. After clicking to finish tab all you are left with is verification!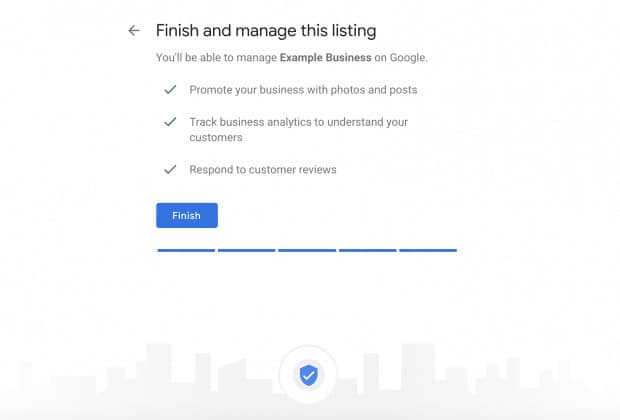 Verification of Your Law Firm's GMB account
Verification of your Google My Business account is yet another crucial step. "Verifying account" means the information filled up is accurately provided and you have complete access to the GMB account of your law firm.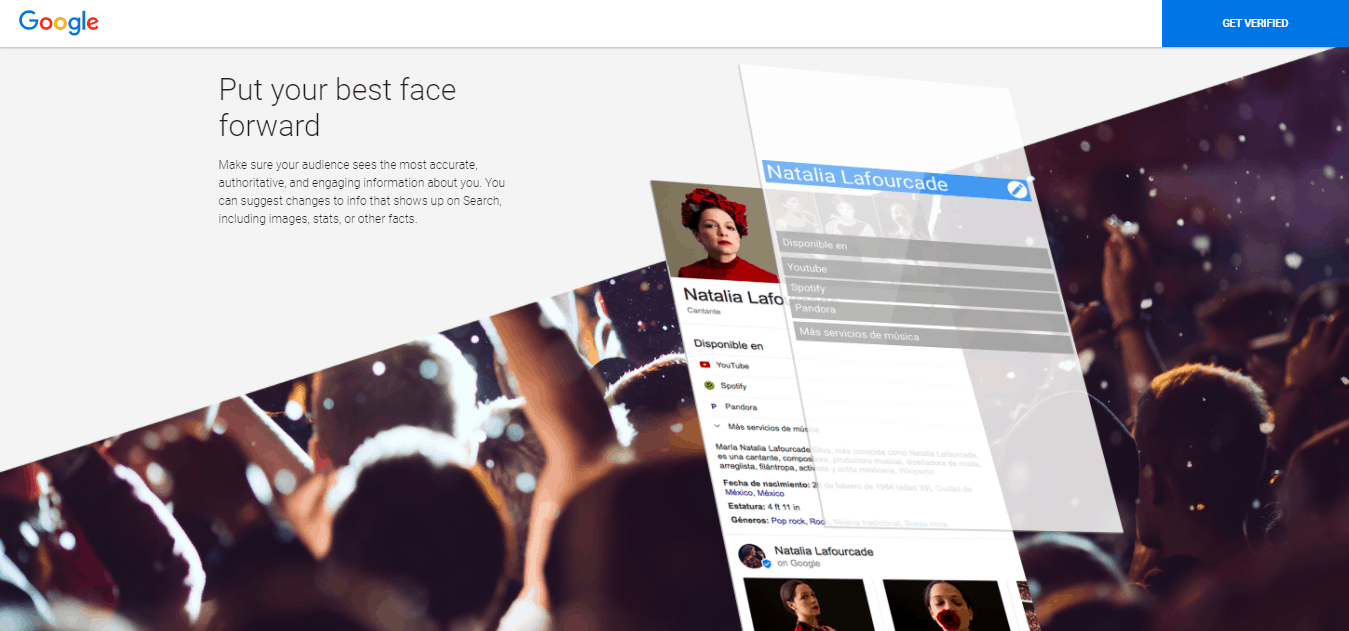 You can verify your account by email, phone call or through Google Search Console (only if you have previously confirmed your account in Google Search Console) for instant verification.
In case you choose to verify your Law firm GMB account through a phone call, a 5 digit code will be sent for verification. If you choose email or postcard as an option for verification the code should arrive in 14 days.
How Google My Business Posts Help SEO?
Once your Law firm's Google My Business profile is all set, the next step is to optimize the content and information about your firm with an aim to rank high in search rankings.
By properly strategizing your related keywords you can share more and more information about your practice areas, photographs, legal FAQs, Event posts(upcoming webinars, seminars etc) locations you operate in etc., it heavily contributes to enriching the metadata into your Google My Business listing.
Getting Your Law firm on Google Map
Google Maps undoubtedly is a great tool to make your law firm easier to find. With the increase in mobile searches google map results are becoming more important. So in order to get your law firm on Google Maps you need to:
create your GMB account with proper information regarding your location specifically to be visible on maps. It is suggested to enter the area pin code correctly so that you can be visible.

It is required that you do a prior check whether your law firm is already listed on maps or not; If not you can create your firm name listing

Just adding your law firm listing is not sufficient in order to rank well in the google map listing you need to optimize and update the information on a regular basis
Wrapping up
Google My Business increases your visibility among potential clients. It also gives you  a wide scope to create your online presence more strategically. If you do not have a GMB account, go ahead and create one now! If you have any more queries regarding how you can optimally use GMB to boost your business presence, we are there to help you! 
Read Our Guides on Digital Marketing for Lawyers
Read more guides on digital marketing for lawyers and law firms to get tips and strategy to grow your law practice in 2021:
We can help you with your marketing initiatives to generate more leads and get you more clients, contact us now and we will reach out to discuss your marketing strategy. At Altclik, we believe in moving ahead together and we are there to help you at each and every step of your marketing journey! 
Subscribe to our weekly newsletter below to receive the latest tips, strategy and resources to grow your practice.
This post was first published on January 31, 2022